Padel tennnis: taster training, camps & tryouts
OUR COOPERATION PARTNER "ACTIVITY EXPERTS KIDS AND FAMILY SPORTS" WITH ANDY DREWING ORGANIZES WEEKLY TRAININGS, TOURNAMENTS, CAMPS AND TRYOUTS.
07/25/2023
We can announce the following dates:
Taster training:
From 14. 08. 2023, taster sessions will be held every Monday from 6:30 p.m. to 8:00 p.m..
Padel camps for kids (8 - 16 years):
There are still places available for the periods 18. 08. - 20. 08. 2023 and from 25. 08. - 27. 08. 2023.
Free padel tryouts:
Tryouts for free padel will be held on 20. 08. and 27. 08. from 4:00 p.m. to 6:00 p.m..
Are you interested in these dates? You can register with Andy Drewing. Participation is only possible after pre-registration.
Registration: Andy Drewing, 0660 1640083, office@activityexperts.com, www.activityexperts.com
Galerie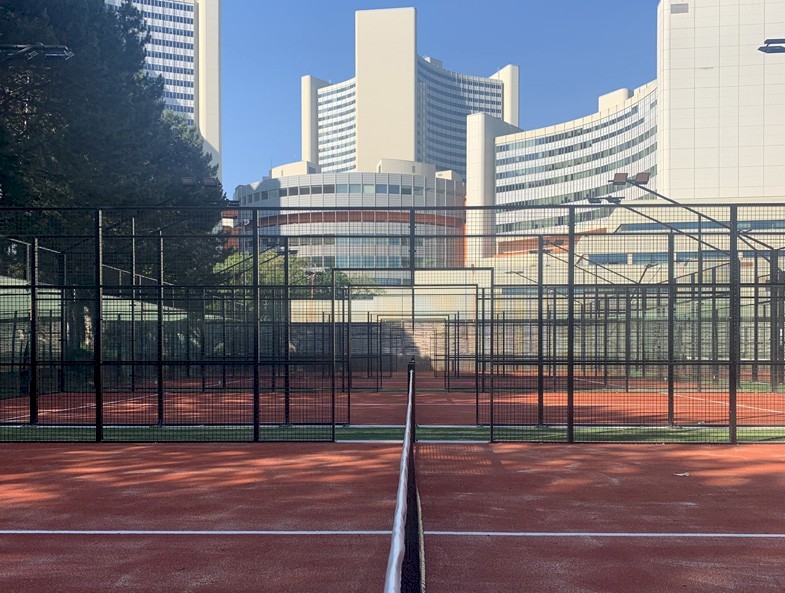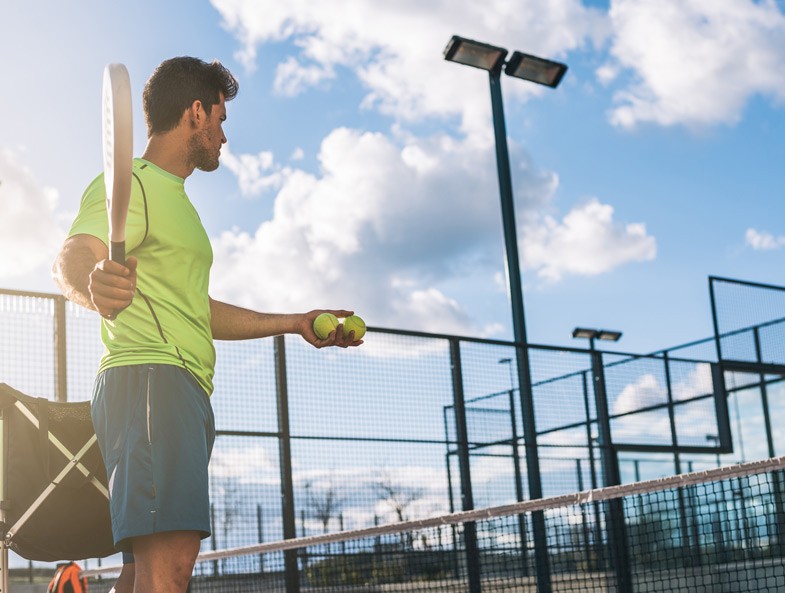 SPORTCENTER DONAUCITY – Federal Railway Sports Club Vienna
Arbeiterstrandbadstraße 128, 1220 Vienna
Phone: +43 1 269 96 30 | Fax: +43 1 269 96 30 20
E-mail: office@sportcenter-donaucity.at
Chamber of Commerce: Vienna | Commercial Court: Vienna | VAT number: ATU16366304
BASIC DIRECTION
The website of Sportcenter Donaucity - Federal Railway Sports Club Vienna provides information about the company and its services. In addition, it reports on current events that affect the direct operation.
DISCLAIMER
No liability is assumed for the content of external links. The operators of the linked pages are solely responsible for their content. If, despite careful control of the content, it is found that there are links to pages with illegal content, we will remove these links from our website immediately.
IMPRINT | DATA PROTECTION | SPORTS FACILITIES REGULATION (German language only)
Copyright © 2022 Sportcenter Donaucity – Federal Railway Sports Club Vienna. All rights Reserved.