Padel Tennis and Pickleball
DISCOVER THE NEW TREND SPORTS PADEL TENNIS AND PICKLEBALL AT THE SPORTCENTER DONAUCITY!
06/26/2023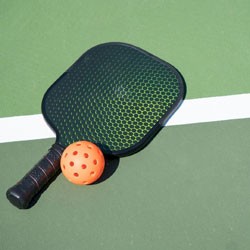 The Sportcenter Donaucity is pleased to announce the launch of two exciting trend sports: padle tennis and pickleball. These dynamic games are the latest hit in the sports world and offer fun, action and fitness for people of all ages.
Padel tennis
Padeltennis, also known as padel, combines elements of tennis and squash and is growing in popularity worldwide. The game is played on a fenced court with glass walls and uses rackets made of fibreglass and a special padel ball. The limited size of the court and the use of walls make the game an exciting and tactical challenge. Padel tennis is easy to learn and offers an exciting playing experience for beginners and experienced players alike.
Pickleball
Pickleball is another fascinating trend sport that combines elements of tennis, table tennis and badminton. It is played on a smaller court with special paddles and a plastic ball with holes. Pickleball offers fast rallies, coordination and a lot of fun. The game is ideal for families, friends and anyone looking for a new challenge.
The Sportcenter Donaucity now offers special padel tennis and pickleball courts, available for both individual players and group bookings.
The Sportcenter Donaucity invites you to try out padel tennis and pickleball and experience the excitement of these new trend sports for yourself. Book your place today online, by email or by phone to immerse yourself in the adventure!
Galerie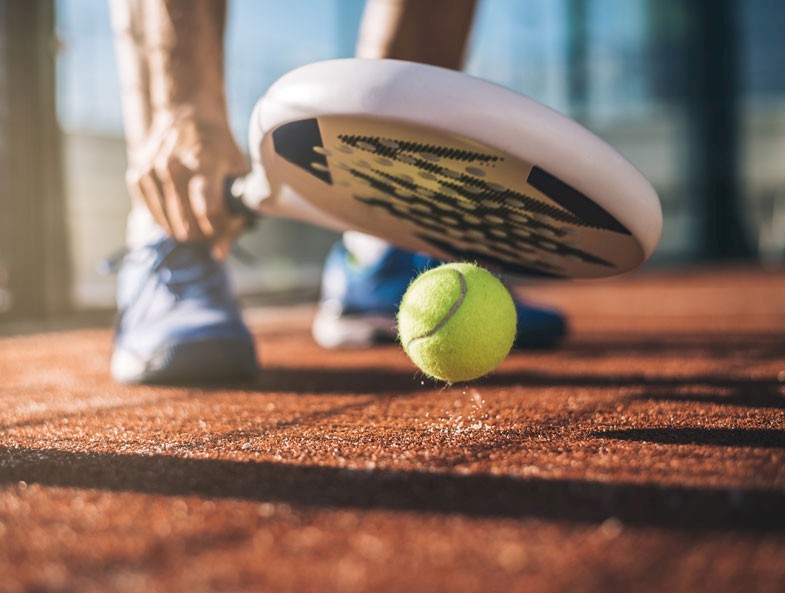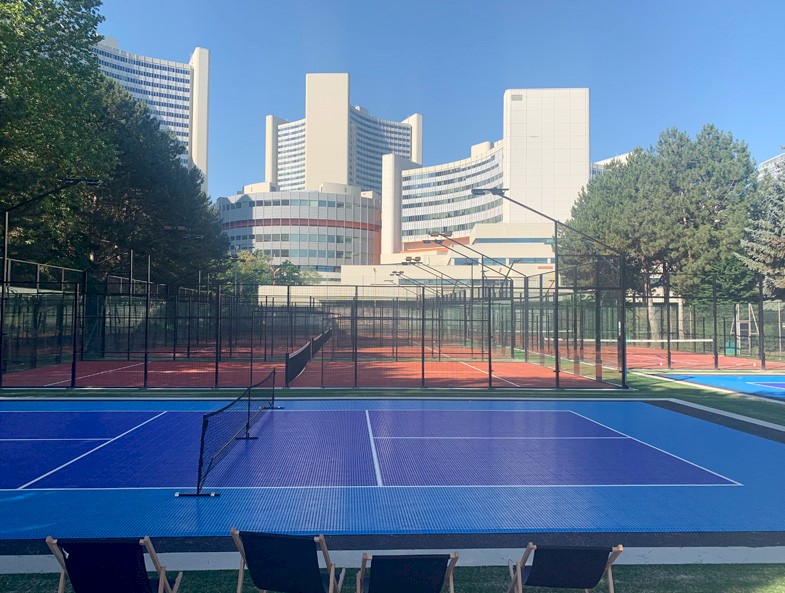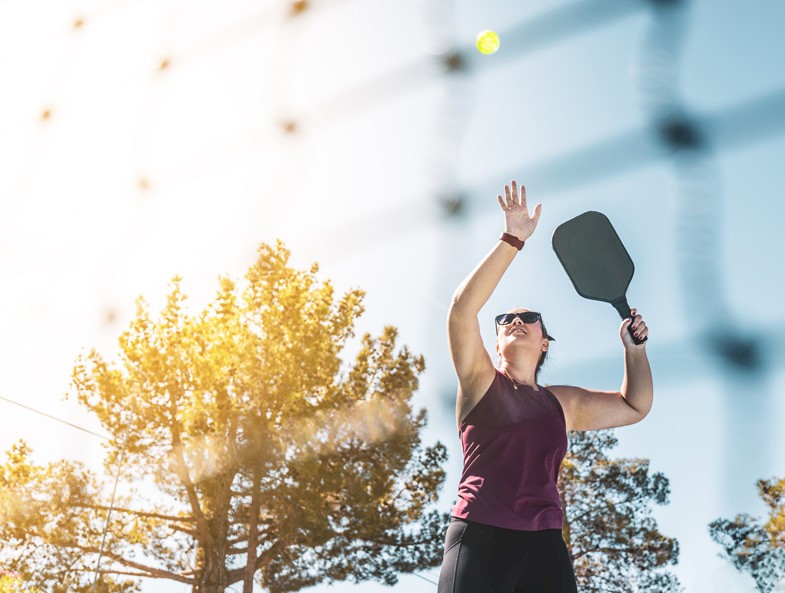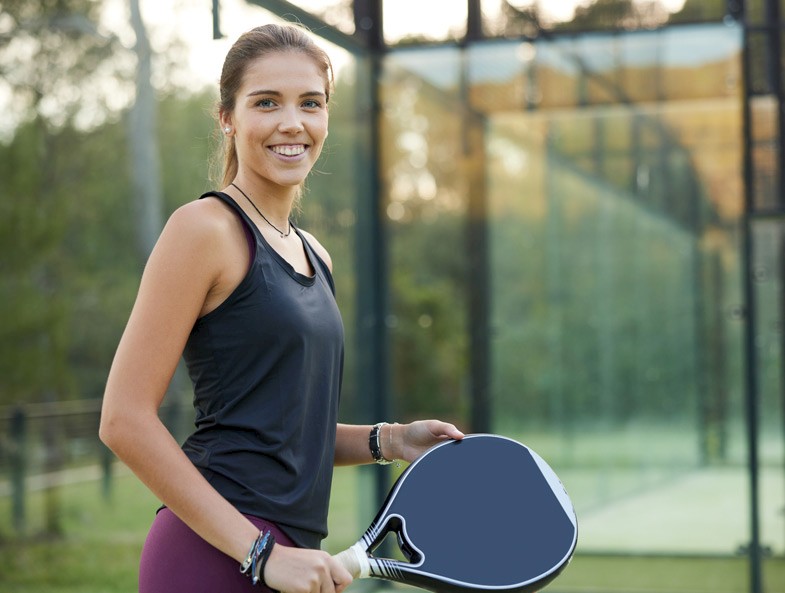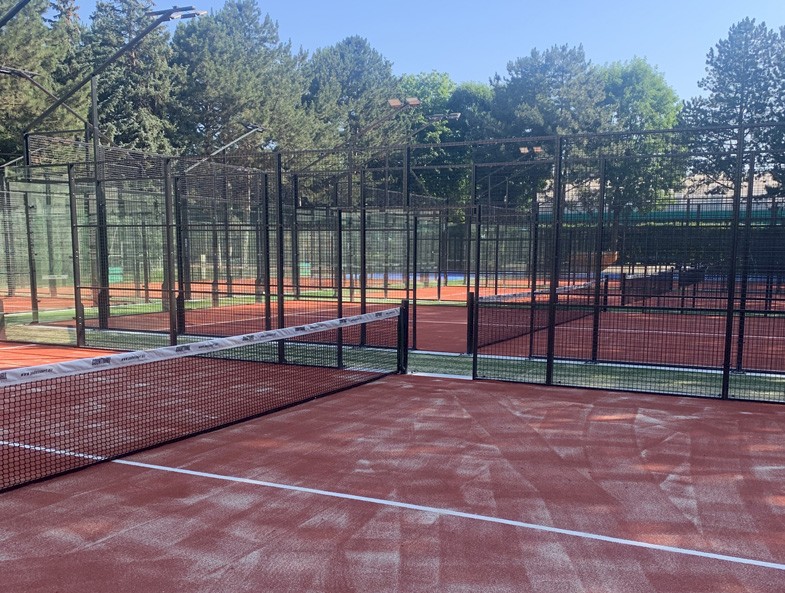 SPORTCENTER DONAUCITY – Federal Railway Sports Club Vienna
Arbeiterstrandbadstraße 128, 1220 Vienna
Phone: +43 1 269 96 30 | Fax: +43 1 269 96 30 20
E-mail: office@sportcenter-donaucity.at
Chamber of Commerce: Vienna | Commercial Court: Vienna | VAT number: ATU16366304
BASIC DIRECTION
The website of Sportcenter Donaucity - Federal Railway Sports Club Vienna provides information about the company and its services. In addition, it reports on current events that affect the direct operation.
DISCLAIMER
No liability is assumed for the content of external links. The operators of the linked pages are solely responsible for their content. If, despite careful control of the content, it is found that there are links to pages with illegal content, we will remove these links from our website immediately.
IMPRINT | DATA PROTECTION | SPORTS FACILITIES REGULATION (German language only)
Copyright © 2022 Sportcenter Donaucity – Federal Railway Sports Club Vienna. All rights Reserved.