3x3 Austria Circuit red Finals
3x3 AUSTRIA CIRCUIT 2023 RED FINALS & OPENING PARTY OF THE 3x3 BASKETBALL COURTS AT THE SPORTCENTER DONAUCITY
07/09/2023
On behalf of the Sport­center Donau­city we would like to invite you to the opening ceremony of our new 3x3 basket­ball courts. The event will take place on July 16, 2023 starting at 10:30 a.m. in the course of the 3x3 Austria Circuit 2023 red Finals.
We are proud to offer you the opportunity to practice the dynamic trend sport in probably one of the most beautiful sports facilities in Vienna. After the success of the World Champion­ship at Rathaus­platz, we want to build on the momentum and give you the opportunity to experience the game at the highest level.
In addition to the top-class tournament, you can expect a diverse supporting program. The restaurant "Oide Donau" will provide drinks and snacks so that you can strengthen yourself. Further­more, you have the chance to win vouchers for the 3x3 basket­ball courts.
We would be very happy if you could participate in this event. It would be a great opportunity to showcase the courts to you & strengthen the basketball community.
We look forward to seeing you there and having a memorable event together!
Galerie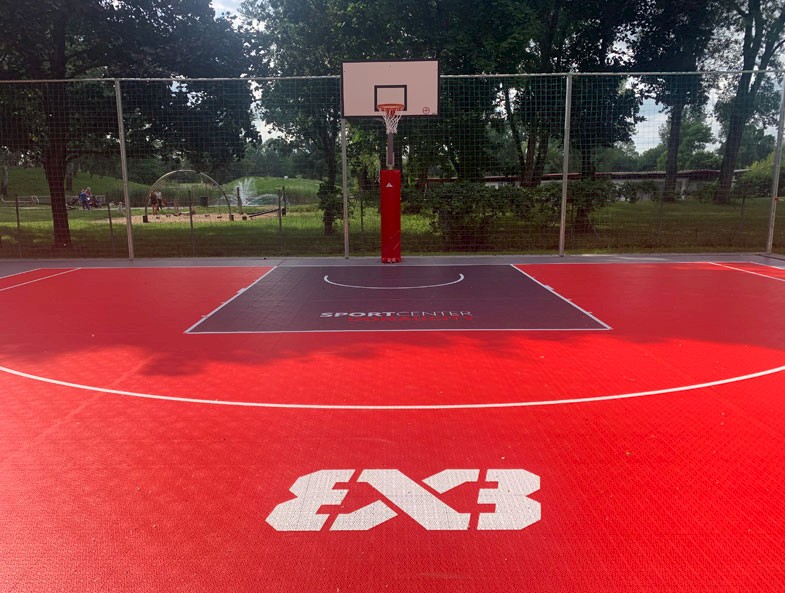 SPORTCENTER DONAUCITY – Federal Railway Sports Club Vienna
Arbeiterstrandbadstraße 128, 1220 Vienna
Phone: +43 1 269 96 30 | Fax: +43 1 269 96 30 20
E-mail: office@sportcenter-donaucity.at
Chamber of Commerce: Vienna | Commercial Court: Vienna | VAT number: ATU16366304
BASIC DIRECTION
The website of Sportcenter Donaucity - Federal Railway Sports Club Vienna provides information about the company and its services. In addition, it reports on current events that affect the direct operation.
DISCLAIMER
No liability is assumed for the content of external links. The operators of the linked pages are solely responsible for their content. If, despite careful control of the content, it is found that there are links to pages with illegal content, we will remove these links from our website immediately.
IMPRINT | DATA PROTECTION | SPORTS FACILITIES REGULATION (German language only)
Copyright © 2022 Sportcenter Donaucity – Federal Railway Sports Club Vienna. All rights Reserved.